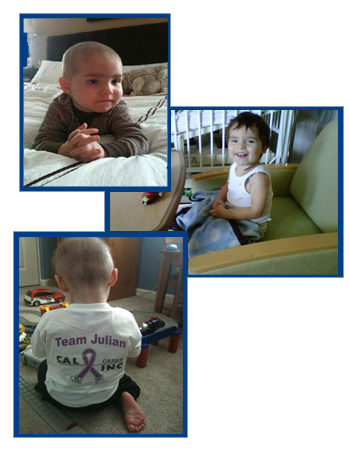 2011 recipient was Julian Esparza, 2½ years old, who is currently battling leukemia (ALL, T-Cell). Little Julian was diagnosed on October 16, 2010 and continues to undergo treatment at Kaiser Permanente in Roseville.
Since last year, Julian's condition has continued to improve and he is able to play outside with his little brother and will be going to school in the fall. He will also celebrate his fourth birthday in September. We hope to see him again at this year's tournament.
*In order to reserve your spot please turn in your registration form and check as soon as possible. Due to the amount of golfers we have had to put on waiting lists in years past please remember to return the form to save your spot!
Tax ID: 90-0164843
Website Designed by Kinsey Consulting